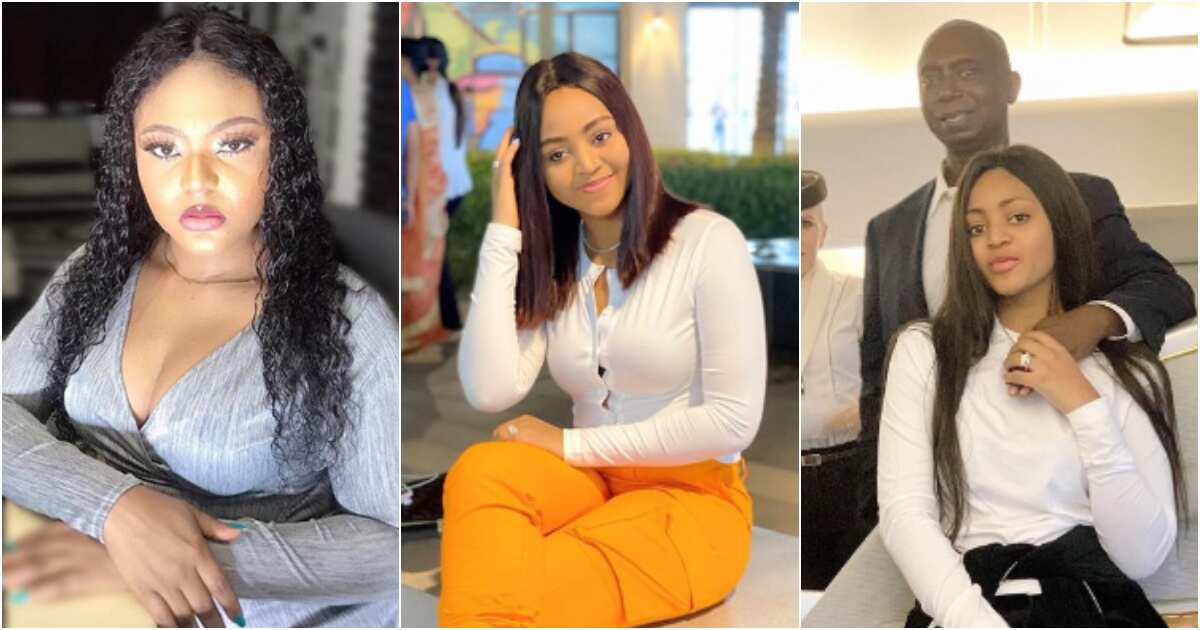 Fast rising Nollywood actress, Princess Nnenna Orji, while speaking about the possibility that she will marry a man far older than her, has said that although she understands that Regina Daniels did what she did for reasons best known to her, she cannot try anything similar to that.
She said;
"No! I would not marry an older man like Regina Daniels. I can't go that far. Regina Daniels did what she did for reasons best known to her. That's what she wanted for herself and I respect her decision so much, but I wouldn't do that, I'm an understanding person. What I desire in a man is different. First of all, I desire a God fearing man. I need someone that will understand me and go along with me, not someone that will ask me to dump my career. I'm not looking for a wealthy man; he should just be comfortable enough to take care of my children and me. But he must be richer than me."
She also talked about Regina's previous relationship with Somadina Adinma that hit the rock after Ned Nwoko surfaced. She said;
She said:
"Somadina and I are very close friends, we went to the same school and we've both been acting since we were very young. I cannot say it's true, I cannot say it's not true. My answer is I'm in a relationship; I'm not in a relationship. That's the best way to answer the question because if you say you are in a relationship, they start asking who the person is. Let me leave people to their opinion until they see for themselves.